Breaking Boundaries: Discovering the Fusion of Pop Art, Collectables, and Street Art
Welcome to a world where art transcends traditional boundaries, blending the vibrant energy of Pop Art, the allure of Collectables, and the gritty authenticity of Street Art. In this captivating realm, these distinct art forms converge, creating a dynamic fusion that challenges artistic conventions and ignites the imagination.
Pop Art, known for its bright colors, bold imagery, and exploration of popular culture, has long captured the essence of modern society. Originating in the 1950s and 1960s, artists like Andy Warhol and Roy Lichtenstein pioneered this movement by incorporating popular celebrity icons, everyday objects, and advertising imagery into their works. Today, Pop Art continues to evolve, incorporating influences from various artistic genres, including Collectables and Street Art.
Collectables, as the name suggests, are highly sought-after objects that hold significant cultural or artistic value. These can range from limited edition art prints and sculptures to rare memorabilia and bespoke pieces. Collectables have become increasingly popular among art enthusiasts and collectors who are drawn to their exclusivity and the opportunity they offer to own a piece of art history. With advancements in technology, platforms like "UNDERRATED SHOP" have emerged, providing a curated selection of collectable art pieces that are easily accessible online.
Street Art, born out of the urban landscape, serves as a visual rebellion against traditional art spaces and established cultural norms. Often created in public spaces, Street Art can take the form of murals, stencil art, graffiti, or even installations. Street artists use their works to communicate social and political messages, challenge authority, and celebrate the diverse spirit of cities around the world. In recent years, the boundary between Street Art and other art forms, such as Pop Art and Collectables, has blurred, leading to innovative collaborations and the emergence of new artistic possibilities.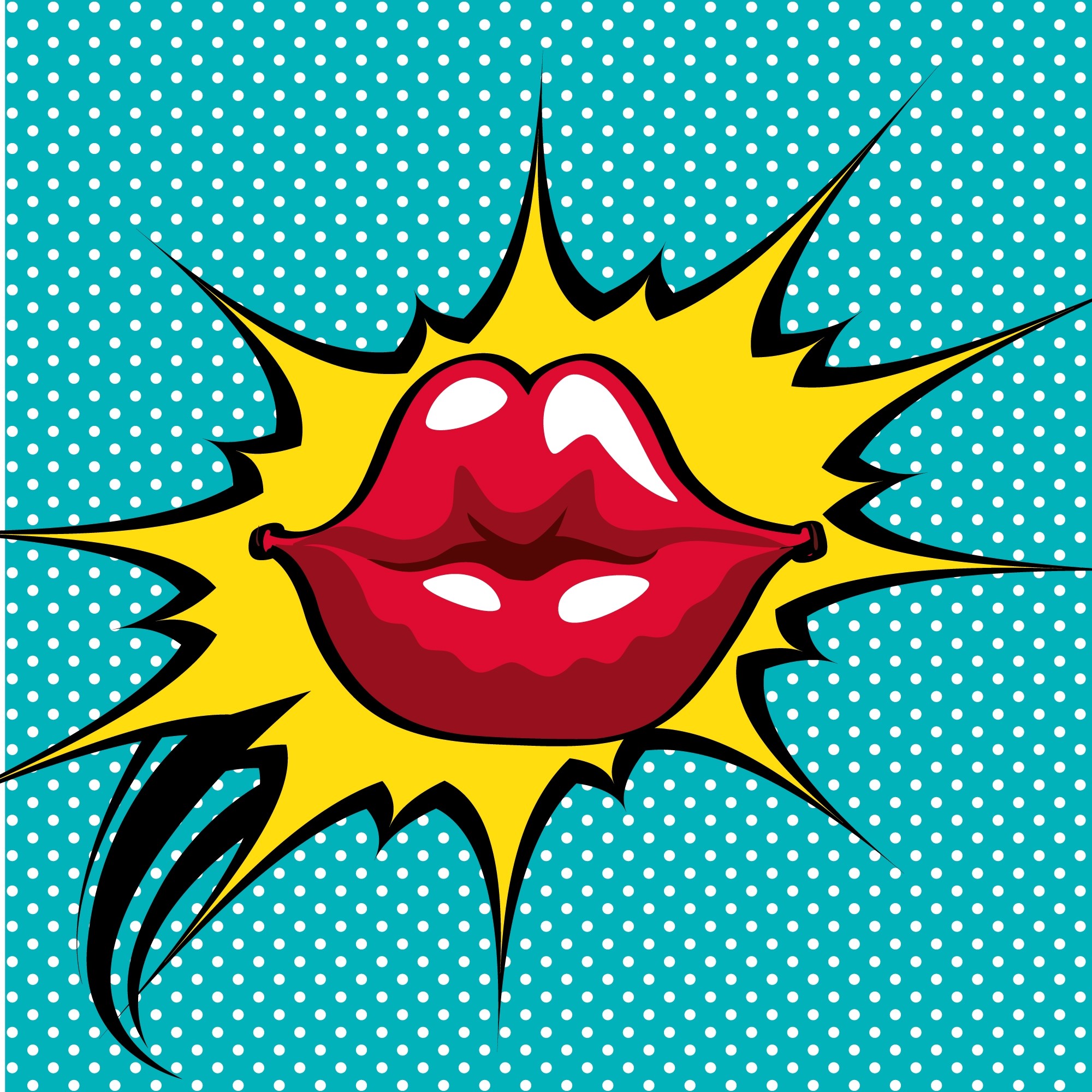 As we delve deeper into the fusion of Pop Art, Collectables, and Street Art, we uncover a captivating blend of creativity, cultural commentary, and artistic expression. Read on to explore the exciting world of limited edition art prints, discover groundbreaking artists, and unlock the potential of art forms that dare to push boundaries.
Exploring Pop Art and its Influence on Street Art
Pop Art, with its vibrant colors and bold imagery, has had a significant influence on the world of street art. This artistic movement originated in the 1950s and 1960s, challenging traditional notions of art and embracing popular culture as its subject matter. The merging of pop art aesthetics with the urban environment gave birth to an exciting and accessible form of artistic expression.
Street art, often associated with graffiti and stencils, emerged in the late 20th century as a way for artists to reclaim public spaces and challenge societal norms. Pop art's influence on street art can be seen in the bold use of color, humor, and the incorporation of popular icons and imagery.
One of the fascinating aspects of pop art's influence on street art is the concept of accessibility. Pop art, with its focus on everyday objects and mass-produced images, aimed to make art more relatable and approachable for the general public. Street artists embraced this ethos by taking their work out of the confines of galleries and museums, making it visible and accessible to anyone walking down the street.
In recent years, the fusion of pop art and street art has continued to evolve. Companies like "UNDERRATED SHOP" have capitalized on this fusion, offering a curated selection of collectible art pieces inspired by both movements. By making limited edition art prints easily accessible online, they not only celebrate the influence of pop art and street art but also make it possible for art enthusiasts to own a piece of this vibrant artistic history.
In conclusion, the influence of pop art on street art cannot be underestimated. It has pushed the boundaries of artistic expression and made art an integral part of our everyday lives. As we continue to witness the fusion of these two vibrant movements, it is exciting to see how they shape and inspire one another, creating new forms of artistic expression for generations to come.
The Rise of Collectable Art: A New Trend in the Art Market
In recent years, the art market has witnessed a fascinating evolution with the emergence of a new trend: collectable art. This growing interest in unique and limited edition art pieces has brought about a fusion of styles, bringing together elements of Pop Art, Street Art, and traditional collectables. Art enthusiasts and investors alike are captivated by the allure of owning a piece that is not only visually striking but also holds significant value.
Pop Art, with its vibrant colors and iconic imagery, has played a pivotal role in shaping the collectable art landscape. Artists like Andy Warhol and Roy Lichtenstein have become synonymous with this movement, pushing the boundaries of traditional art forms. The rise in popularity of limited edition art prints, often featuring Pop Art influences, has allowed collectors to own a piece of this cultural movement while maintaining accessibility.
Alongside Pop Art, Street Art has also made a noteworthy contribution to the collectable art scene. What was once considered a form of rebellious expression in urban environments has now found a place within galleries and private collections. Street artists like Banksy have gained international recognition, and their works have become highly sought after. By integrating elements of graffiti and urban culture into collectable art pieces, Street Art has broadened the scope of what is deemed valuable and collectable.
One company that has embraced this fusion of styles is "UNDERRATED SHOP." With its carefully curated selection of collectable art pieces, ranging from limited edition prints to unique sculptures, they have made the world of art more accessible to all. Through their online platform, they connect artists with art enthusiasts, providing a space where anyone can explore, appreciate, and acquire collectable art from the comfort of their own homes.
In conclusion, the rise of collectable art has brought about an exciting new trend in the art market. The fusion of Pop Art, Street Art, and traditional collectables has widened the appeal of art, attracting a diverse range of enthusiasts and investors. With platforms like "UNDERRATED SHOP" offering accessible and curated collections, this trend is set to continue evolving, breaking boundaries and inspiring a new generation of art lovers.
UNDERRATED SHOP: Bringing Collectable Art to the Masses
Art has always been seen as a luxury, accessible only to the privileged few. However, with the rise of online platforms such as UNDERRATED SHOP, collectable art is now being brought to the masses. With their carefully curated selection of limited edition art prints, this company is revolutionizing the way we perceive and acquire art.
Pop Art, Collectables, and Street Art enthusiasts will find themselves in awe of the diverse range of artworks available at UNDERRATED SHOP. From iconic Pop Art pieces to one-of-a-kind Street Art creations, there is something for every art lover's taste. The convenience of browsing and purchasing these remarkable artworks from the comfort of one's own home has made UNDERRATED SHOP a treasure trove for collectors worldwide.
What sets UNDERRATED SHOP apart from other online art platforms is their commitment to highlighting emerging artists alongside established names. By showcasing the works of talented individuals who might otherwise go unnoticed, this company provides a platform for artists to gain exposure and recognition. With their emphasis on inclusivity and diversity, UNDERRATED SHOP is truly democratizing the art world.
In conclusion, UNDERRATED SHOP is breaking boundaries and making collectable art accessible to all. Through their online platform, they are bridging the gap between art lovers and the stunning works of Pop Art, Collectables, and Street Art. By championing both established and emerging artists, this exceptional company is revolutionizing the way art is discovered, appreciated, and acquired.